Developing the Proposal and Setting Expectations with the Project Team
Proposal Development
The primary investigator should attend skills development workshops that cover topics such as commercialization, regulatory approval, and meetings with the technology transfer office. Regardless of the project manager's level of engagement with the application process, the innovator should be able to address the following aspects of their technology and proposed product.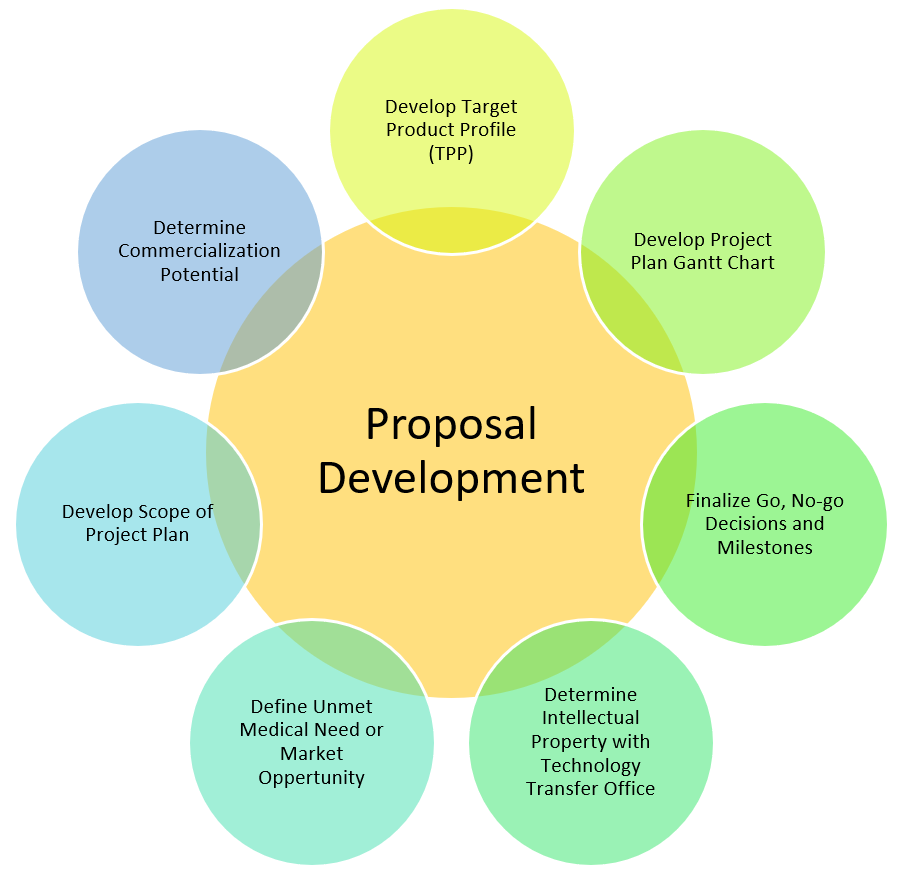 Setting Expectations prior to funding and starting the project
Before receiving an award, the project manager should work with the primary investigator and the research team to set expectations and finalize project milestones. Formal documentation such as proof of prior engagement with the Technology Transfer Office (TTO) ( commercialization form) or memorandum of understanding ( MOU) or letter of intent (LOI) help ensure expectations are clearly understood and progress toward deliverables can be measured.